Mindfulness Day for Parents

Parenting is a precious and joyful journey. However, it may also bring affliction. In the day-to-day family life, being a parent can feel like an overwhelming and endless task. In the heat of the moments, parents may react with anger. The Jockey Club "Peace and Awareness" Mindfulness Culture in Schools Initiative (JC PandA) organised Mindfulness Day for Parents, which aims at helping parents to explore how to bring mindful attention to the everyday family life and regain their inner strength.
Date: June 25, 2022 (Saturday)
Time: 09:30 – 12:15
Sessions: The event is composed of three sessions.
              1. Introductory Talk on Mindfulness (09:30 – 10:00) (For parents and children)
              2. Parent-Child Workshops (10:10 – 11:10) (For parents and children)
              3. Mindfulness and Parent-Child Conflict Talk (11:15 – 11:15) (For parents only)
              Note: All sessions are compulsory.
Language: Cantonese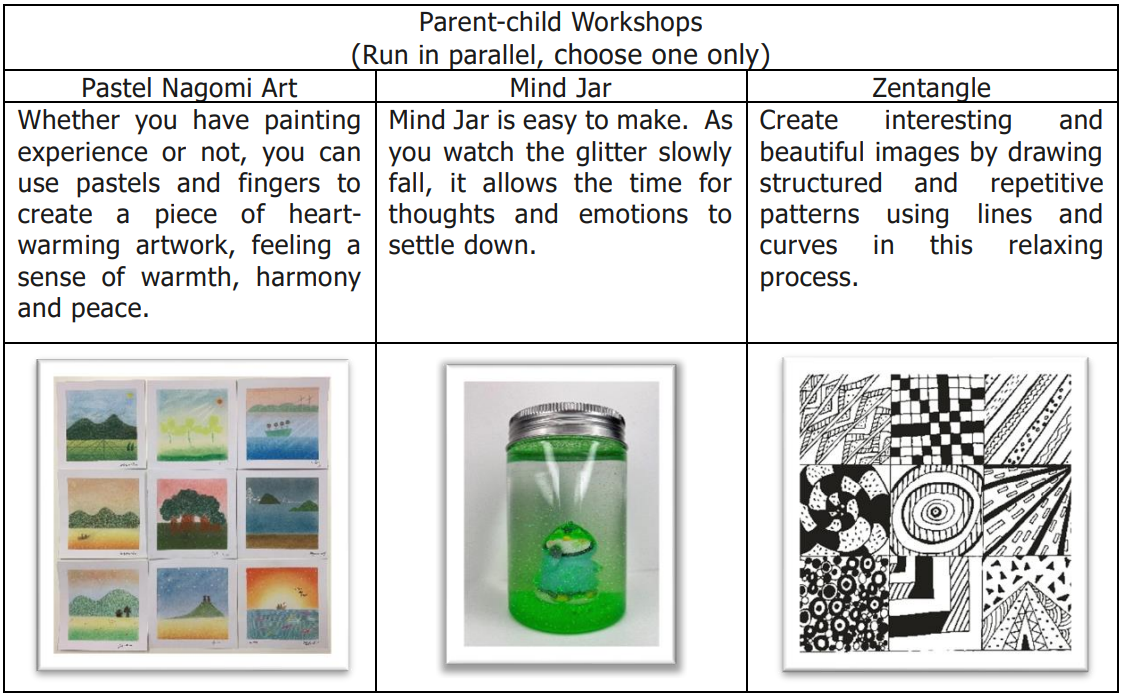 Should you have any questions, please feel free to contact the JC PandA team by email at jcpanda@hku.hk or by phone at 3917 5176.