Overview
Social Sciences students are encouraged to take part in outgoing exchange programmes to broaden their exposure and enrich their overseas learning experience. Each year, more than 250 Social Sciences students benefit from the exchange programmes.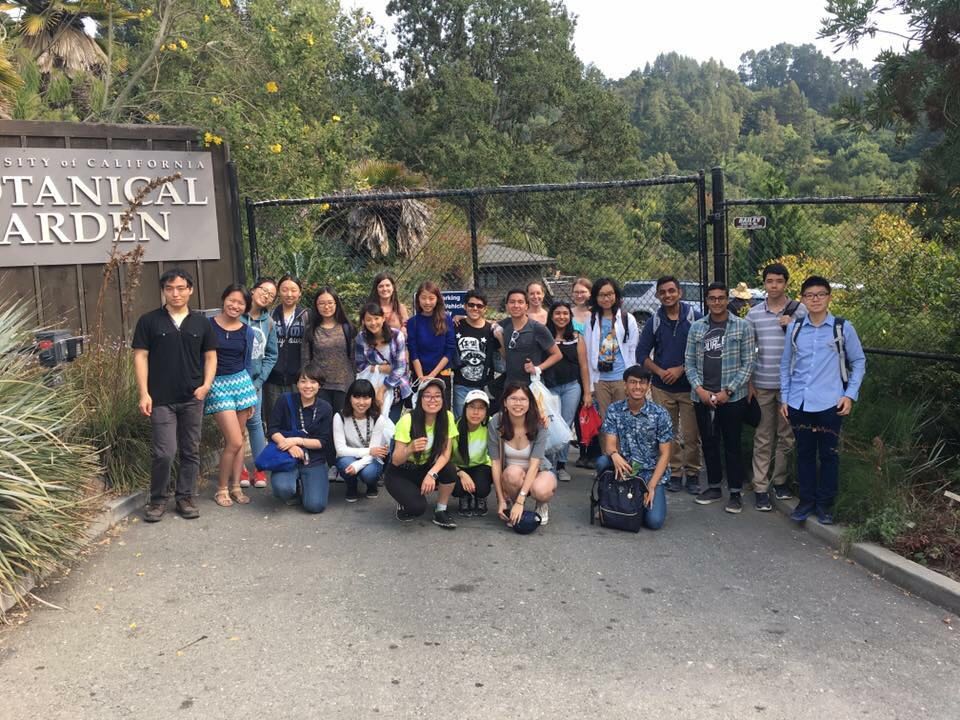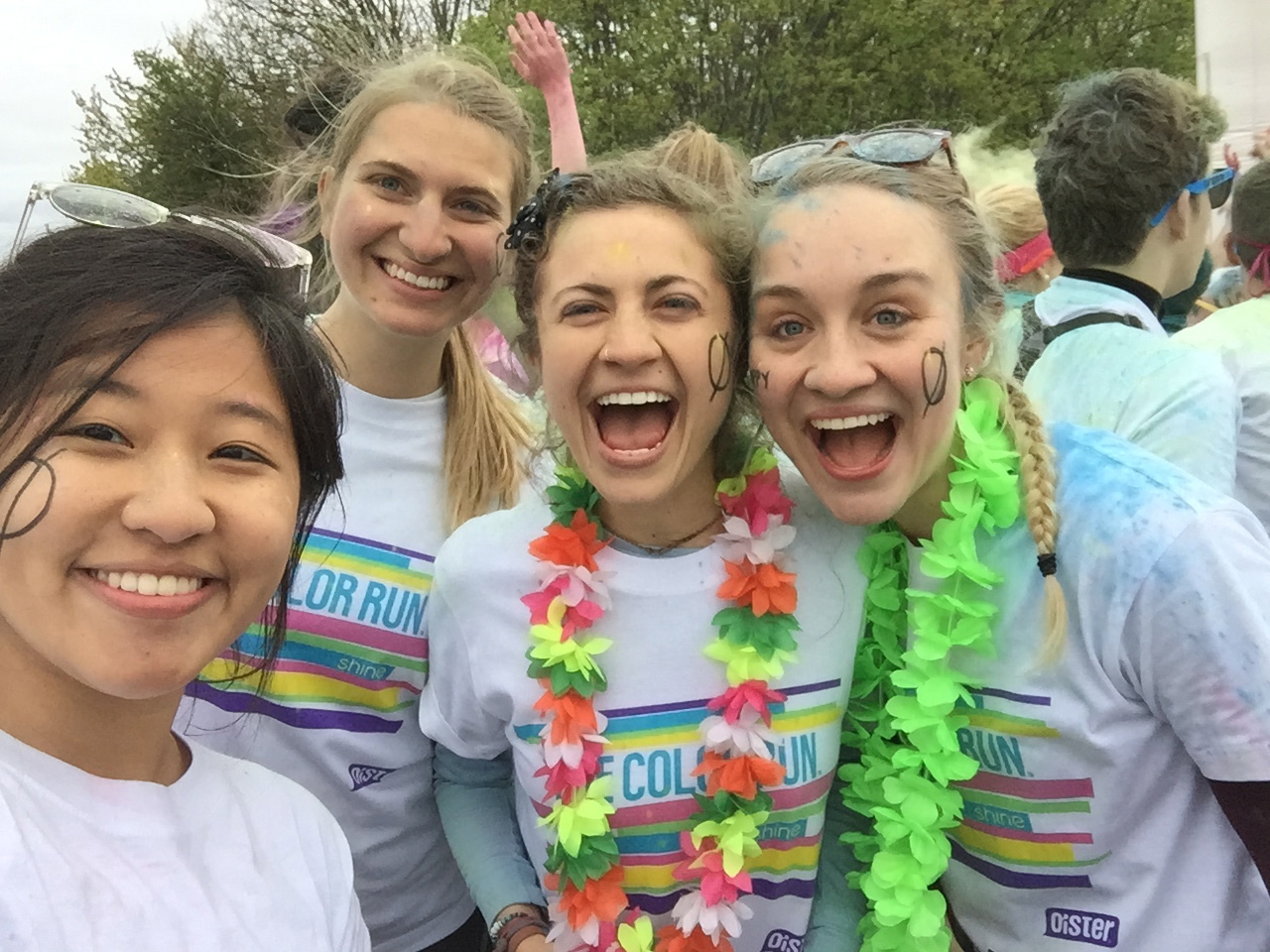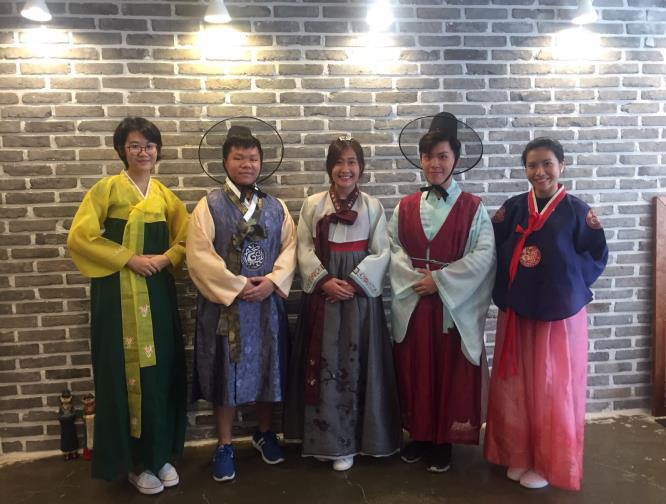 FOSS Faculty-level Exchange Programme
Eligibility
Students must
be full-time non-final year undergraduate students in the Faculty of Social Sciences who have completed at least two semesters of study upon admission to the host institution
be in good academic standing at HKU (a cumulative GPA of 3.0 or above would be an advantage)

not joined any previous semester exchange programmes organised by IAO, other faculties or departments
Exchange Report
Upon completion of the exchange study, students are required to submit an exchange report via the Outgoing Exchange Application System no later than a month after return to Hong Kong. Returning students will receive details from the International Affairs Office (IAO) in due course.
Important Notes
Students are not recommended to go on exchange in their final semester of studies as it may lead to possible delay of graduation. Student should be aware of the risk and uncertainies on the credit transfer, e.g. the availability of courses in host university, approval of credit transfer, delay in transcript arrival, etc.
Students will continue to pay their usual tuition fees to HKU while being responsible for all other expenses during their stay at the host institution.
It is the student's responsibility to obtain the necessary approval for a leave of absence and credit transfer before departure. Students will be invited to apply for leave of absence and credit transfer via the Faculty's Outgoing Exchange Study Credit Transfer Application System (OES) upon acceptance of offer.
Most countries require international students to apply for a valid student visa if they are planning to stay there for more than 180 days. Please check the requirements in detail with the host institution or with the relevant consulates in Hong Kong. Please bear in mind that failure to comply with the entry visa requirements may result in delays or even deportation.
The host institution will assist students in finding proper accommodation.
HKUWW University-wide Exchange Programme
Students are welcome to apply the HKU Worldwide Undergraduate Student Exchange Programme (HKUWW) offered by the International Affairs Office (IAO). Details please refer to IAO website.
JMSC Departmental-level Exchange Programme
JMSC Exchange Programme is available for all non-final year Bachelor of Journalism students. Details please refer to JMSC website.
Useful Links
Application Procedures
Application Procedures
Apply Online
Application Period: October 9 – December 15, 2023
Online Application
Students are required to provide the following information for their application:
Three choices of preferred host institution
Personal Statement (100-200 words) | What do you expect to gain from the Faculty-level exchange programme in general? | What is the reason(s) for you to put the preferred institution as your first choice? | Which skills do you want to develop through your participation of the exchange programme?
Offer Acceptance
To accept the exchange offer, students should select the correct application on the Outgoing Application System and upload the following documents:
Letter of Acceptance
Deposit Slip
Copy of Passport
English Proficiency proof (if applicable)
Important Notes
Late submission will not be considered
Acceptance without deposit payment will not be accepted
At most only ONE offer would be made to students who have applied for more than one exchange programmes (i.e. HKUWW/Faculty-level/Departmental-level), if applicable
Final decision of admission will be at host institution's discretion
Credit Transfer
Leave of Absence with Credit Transfer 
Students will be invited to apply for leave of absence and credit transfer via the Faculty's Outgoing Exchange Studies Credit Transfer Application System (OES) upon acceptance of offer.
Application Schedule
| Exchange Period | Credit Transfer Application Period |
| --- | --- |
| Full-year or First Semester only | July – August |
| Winter or Second Semester only | October – November |
| Summer Semester * | April – July |
* Screen capture of host institution's portal or a proof of paid tuition fee must be provided to the Faculty office via email to socii@hku.hk in order to process your application
Before Departure
Browse the curriculum and course information on the website of host institution to draw up your study plan.
Visit the Credit Transfer Database to check the credit transfer approval history for reference, or consult the relevant department(s)/school(s) (approving units) directly for advice on your initial study plan.
Apply for leave of absence and credit transfer via OES system. Students have to clearly indicate the "Field" and "Aim of Fulfillment" on the system for approval of the relevant department(s)/school(s).
Apply several courses as back-up in case some courses are not approved.
No change of the courses will be allowed on the system until the start of the semester at the host university
On Exchange
Make changes on the credit transfer application during the add/drop period at the host university, i.e. first three weeks from the start the semester, via the system.
Confirm study plan by uploading the course enrolment proof (such as a screen capture from the online enrolment system or others) at the host university
Students who decided to confirm an under-load (less than 24 HKU-equivalent credits) or over-load (more than 36 HKU-equivalent credits) study plan are required to submit Application for Special Approval with justification to the Faculty Office within 7 days upon confirmation of study plan.
Important Notes
Students should meet the minimum study load of 24 HKU-equivalent credits in a semester at the host university.
At least 50% of the credits for fulfilling a major (excluding the fulfillment of Social Innovation and Global Citizenship)/minor programme requirement must be taken at HKU including the capstone project.
The total number of credits for a semester or year of exchange study must only in multiples of 6 credits (as stipulated in document 273/1114) even though transfer credits awarded for individual courses need not follow the standard 6-credit HKU course requirement. The credit adjustment (downward or upward) in the Faculty of Social Sciences is on the following course priority under normal circumstances:
Free elective -> Global Citizenship -> Minor's disciplinary elective -> Major's disciplinary elective
Return to Hong Kong
Submit official transcript to the Faculty Office in-person or by email for completion of credit transfer:
In-person – bring the official transcript with an additional copy to the Faculty Office
By Email – electronic transcripts sent through secure platform or directly from the host institution to socii@hku.hk
Supplementary Information