Introduction
Curriculum Structure
Majors and Minors
Bachelor of Social Sciences [BSocSc]
JUPAS Code:6717
Students in this curriculum may choose to major in one of the six core disciplines: China Studies, Geography, Politics and Public Administration, Psychology, Social Policy and Social Development, and Sociology. Students may also opt for a double major in multidisciplinary options such as Cognitive Science, Counselling, Criminology, Media and Cultural Studies, Neuroscience and Urban Governance as well as other majors offered by the University. Students can choose to combine a major with one or two minors.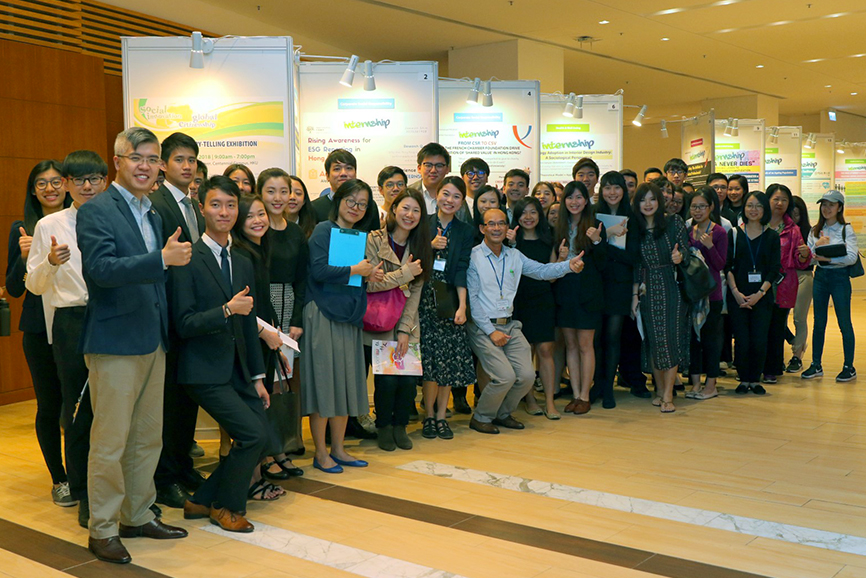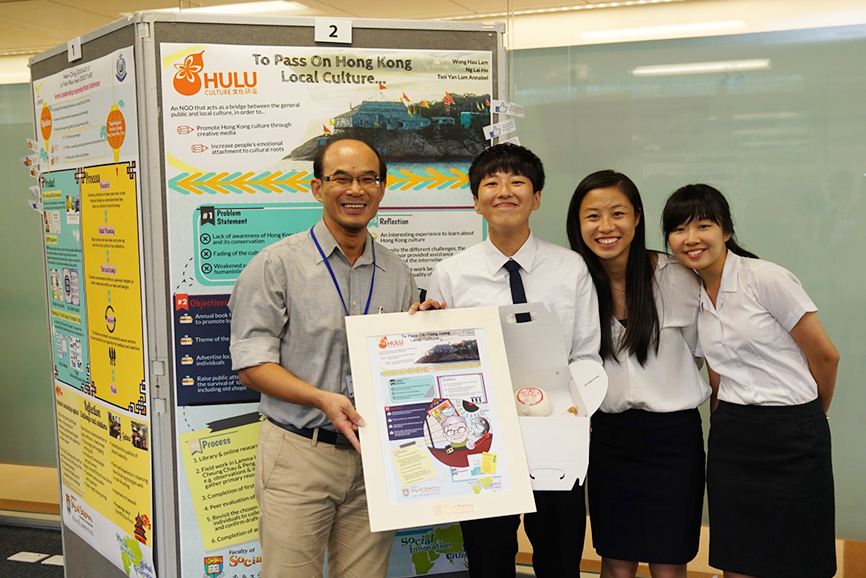 The Bachelor of Social Sciences curriculum requires all students as a condition of graduation, to undertake 24 credits (equivalent to 4 courses) of off-campus learning. 12 credits each must be taken in two areas: Social Innovation and Global Citizenship.
Social Innovation
We seek to nurture a good understanding of social issues through first-hand practical experience in local/overseas organisations; provide a training platform for students to apply knowledge and skills acquired at the University to real work situations; and assist students to become more socially aware, develop critical thinking and analytical ability so that they can identify practical solutions to complex problems as well as improve their interpersonal and communication skills.
Global Citizenship
We seek to equip students with knowledge, skills, global village through our curriculum, student activities, and off-campus learning opportunities, including non-local internships, exchanges, and summer school programmes approved by the Faculty.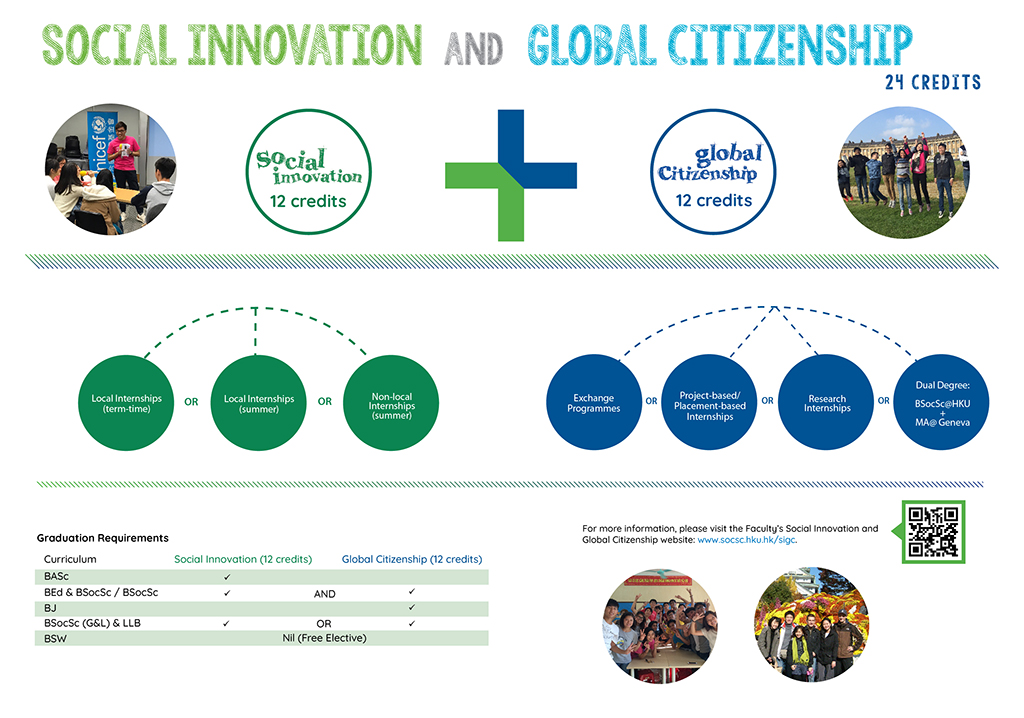 Curriculum Structure of BSocSc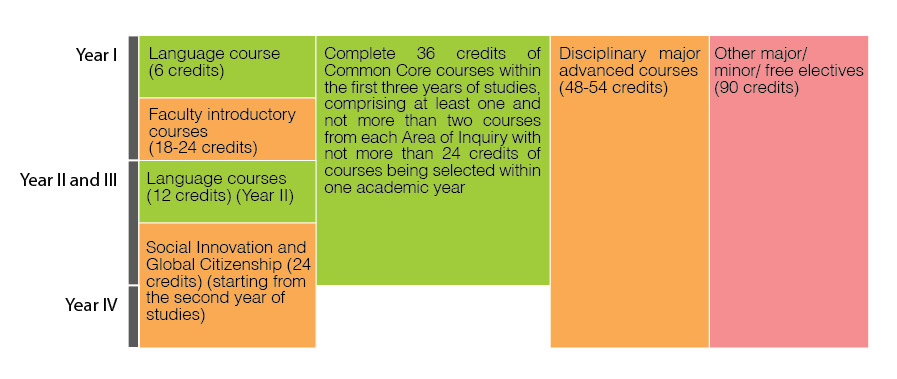 Programmes within BSocSc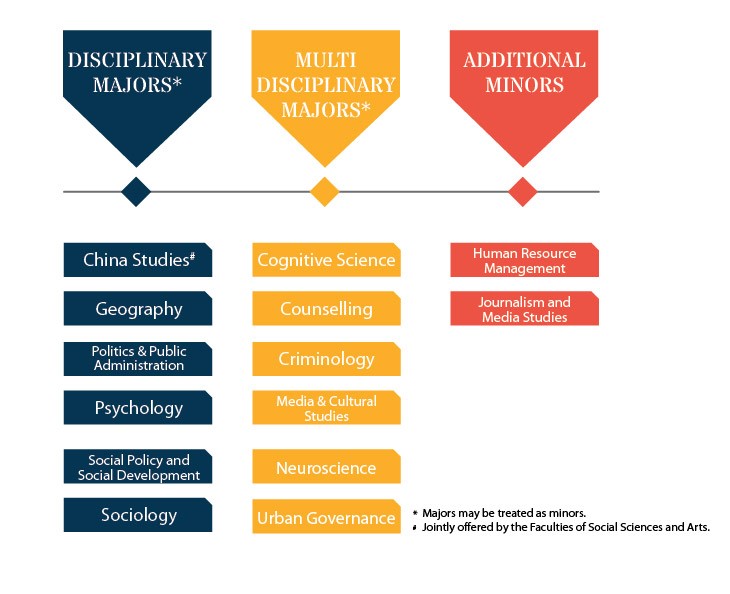 BSocSc Credit Requirements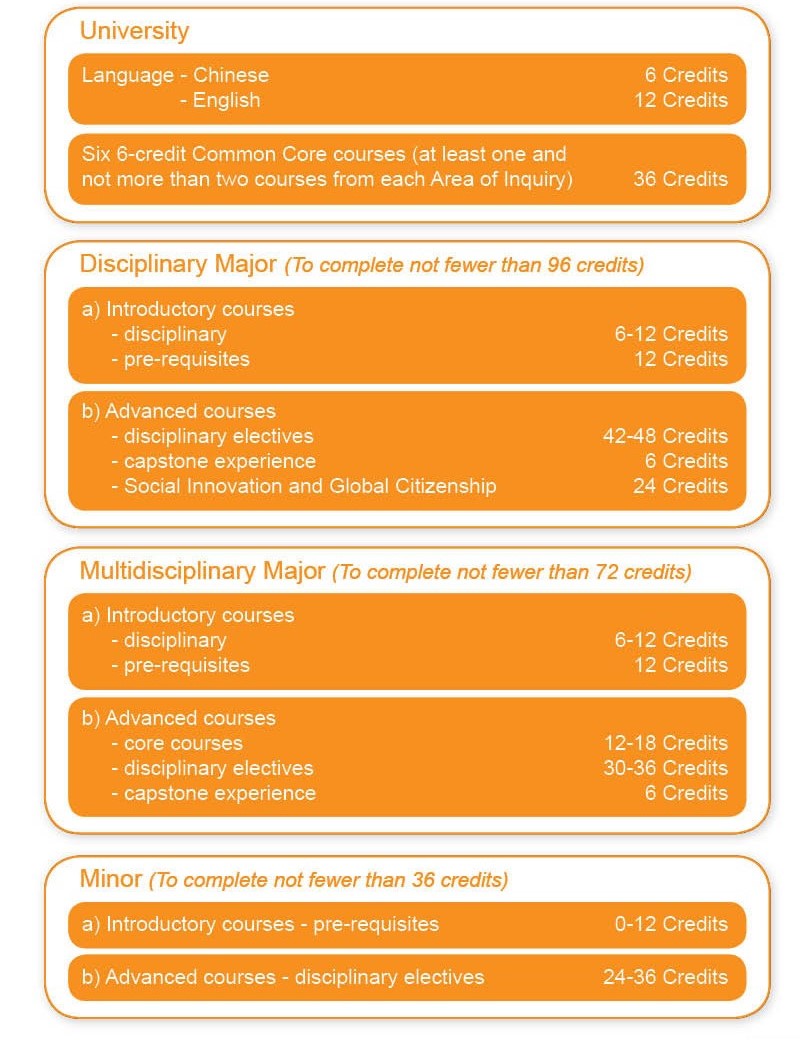 Related Information
Recommended Study Pathways for BSocSc Students before 2019-2020 cohort
Recommended Study Pathways for BSocSc Students for 2019-2020 cohort
Contact List of Programme Coordinators of Major and Minor Programmes