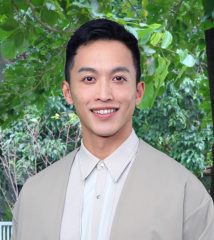 Dr Andrew Hoang
Programme Director
Andrew graduated with a PhD in Social Work from The University of Hong Kong, as a Swire Scholar of Robert Black College. After completing two postdoctoral fellowships and a lectureship in social sciences and education, he now serves as Associate Director of the Bachelor of Arts & Sciences (BASc) programmes across the university faculties, and Programme Director of the BASc (Interdisciplinary Studies). He also holds a Master of Social Work degree from Wilfrid Laurier University, and an Honors Bachelor's degree in Criminology and Philosophy from the University of Western Ontario.
He researches several issues at the intersection of education, social welfare and mental health systems. He is particularly interested in risk and inequities, the history of educational professions, and therapeutic/pedagogical practices that support youth aspirations and their holistic development. His work has been published in Educational Review, Equity & Excellence in Education, Multicultural Education Review, Journal of Ethnic and Migration Studies, Inter-Asia Cultural Studies, and the China Journal of Social Work, among others.
He teaches courses on leadership development and coaching, social work practice, transformative learning, diversity and social inclusion and interdisciplinary methods of research and inquiry.  He also supervises interdisciplinary capstone projects. He also serves as Senior Resident Tutor and Head of College Mental Health at Chi Sun College.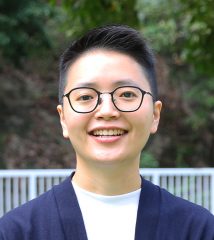 Ms Rivka Dong
We live in a world of interdependence, where each of us is dependent on many others. This interdependence also applies to the subjects offered in the university. At its best, it takes the form of interdisciplinarity, which pushes us to think across disciplinary boundaries.
My academic training has been in anthropology and linguistics. As a researcher in these fields, I was encouraged and inspired to integrate different perspectives in my two biggest research projects: Studies of the Jewish community of Hong Kong and the linguistic landscape in Shanghai. Such research allowed me to explore the relationship between various dimensions of society, such as religion and politics, which are often studied independently. Interdisciplinarity not only offered me valuable insights as a researcher but has also helped me as an educator in the social sciences, enabling a more holistic understanding of complicated issues.
I have been teaching English both online and offline at different levels for about ten years and have learned how to interact with students from different backgrounds, tailoring my lesson to their needs in order to share knowledge more effectively. My years as an educator have taught me that no matter what subject we are assigned to teach or how narrowly-defined the course, it is always interdisciplinary in nature. Only when we come to recognize this truth will we make substantial progress. Enriched by interdisciplinary knowledge, our studies are sure to thrive. As other researchers have observed, creativity often requires interdisciplinary knowledge.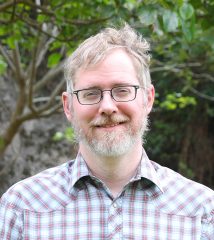 Dr Michael Johnson
Michael is a Lecturer in the BASc program and also teaches in the Department of Philosophy. He received his PhD in philosophy from Rutgers University in 2011, whereafter he moved to Hong Kong. His research centers on the philosophy of mind, philosophy of language, formal semantics, and pragmatics. He is editor (with Paul Saka) of The Semantics and Pragmatics of Quotation (2017).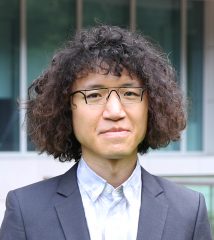 Mr Abel Lau
Abel believes the beauty of the world cannot be fully appreciated if we only view it from one perspective. As such, he has been exploring along edges of disciplines including philosophy, arts, history, economics, medicine, politics, law, AI etc. during his years studying and teaching in universities, before feeling home after joining the HKU BASc programme. Outside his role as an Assistant Lecturer, he is a traveller passionate about experiencing different cultures and learning things that he does not know.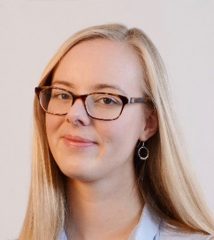 Dr Hannah Mumby
Hannah is an Assistant Professor in the Area of Ecology and Biodiversity at the School of Biological Sciences and the Department of Politics and Public Administration. She has an interdisciplinary training in anthropology, epidemiology and ecology. She uses analytical tools from across these fields in her research on human-wildlife interactions. She primarily studies large mammals including Asian elephants, African savanna elephants, wild boars and humans.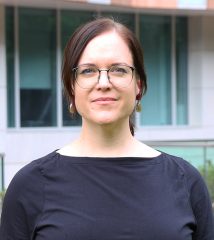 Dr Jennifer Nado
Jennifer Nado is an Associate Professor in the Department of Philosophy. Her research work focuses primarily on issues surrounding the methodology of philosophy, particularly with regard to the use of non-empirical 'intuitions' as evidence, and to the evaluation and amelioration of the discipline's conceptual repertoire. As such, her work often explores analogies with—and comparisons to—methodologies of other academic disciplines, particularly the sciences.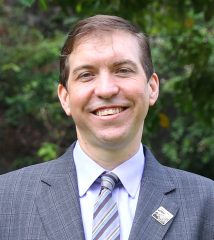 Dr Timothy Wotherspoon
Tim has been a Lecturer in the HKU Faculty of Science since 2012. Largely working in support of Common Core courses, Tim has been able to teach a wide variety of subjects from many disciplines, including many interdisciplinary courses such as Our Place in the Universe and Science and Science Fiction. His PhD research was in the field of Complex Systems, which seeks to understand the emergent behaviour of strongly interacting systems.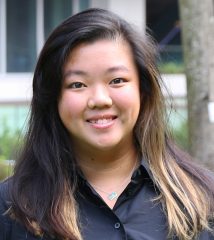 Ms Nicole Lai
Nicole is the Assistant Lecturer (E-learning and development specialist) at the Faculty of Social Sciences. She truly believes creativity flourishes when disciplines intersect. With her background in English Studies and Literary and Comparative Studies, she had experience working at HKU and the HKUST in the fields of digital literacies, internationalization of Higher Education, intercultural studies, future-readiness, graduate teaching assistants training program, and professional development in teaching and learning. She is currently working on the Faculty Virtual Teaching and Learning project, Communication-intensive Courses initiative, experiential learning e-learning development and training, and course e-learning enhancement within the Faculty. Apart from revamping courses, developing e-modules, gamifying learning and teaching, creating videos and designing works, she is also passionate about writing poems and mental wellbeing.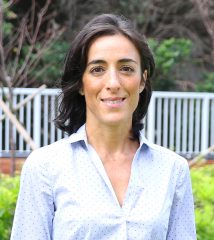 Dr Estela Ibáñez-García
Estela is a Lecturer in the BASc in Interdisciplinary Studies in the Faculty of Social Sciences. She is an interdisciplinary scholar interested in understanding how human experience is articulated through complex and mediated cultural expressions. As a holistic educator, she helps students grow to become lifelong learners who tackle the complexity of reality from a multi-perspectival, integrative, and ethical approach.
Estela completed her PhD in The University of Hong Kong in 2016 with a dissertation that examined the role of music in the audience's experience of dramatic performances in and through films, by focussing on issues of world-making, (inter)mediality, adaptation, recordings, meta-theatricality, performance, and ritual. She holds degrees in Art History and Musicology (University of Salamanca, Spain), a Higher Diploma in Guitar (Madrid Royal Conservatory, Spain), and Master's Degrees in History and Aesthetics of the Cinema (University of Valladolid, Spain) and Advanced Studies in Philosophy (Complutense University of Madrid, Spain). In 2010–2011, she was a Research Fellow in the Film Studies Department of the University of Stockholm with a scholarship offered by "la Caixa" Foundation.
Before joining the BASc program, Estela worked as a Visiting Assistant Professor in African Studies at The University of Hong Kong (2018–2020), and as a Lecturer in Complementary Studies at The Hong Kong Academy for Performing Arts (2021-2023).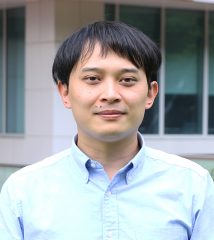 Dr Michael B. C. Rivera (he/him)
Michael is a Filipino-Chinese researcher, educator, and publicly engaged scholar. He is currently a Lecturer in Interdisciplinary Studies and Media, Culture and Creative Cities (MCCC) in the Faculty of Social Sciences, as well as Lecturer at the Faculty of Arts (History) and Tutor at the Faculty of Dentistry. Trained as an inter- and transdisciplinary anthropologist, he studies human history, biology, and culture from multiple angles.
Obtaining his PhD in 2019 from the University of Cambridge, his research focuses on how humans have evolved and adapted biologically and culturally over the last six million years. By examining prehistoric skeletons, he is most interested in how active and healthy the lifestyles and diets were of ancient peoples living in coastal environments. Michael is currently working on establishing more public engagement projects and taught courses in these research areas. Engagement with greater society, particularly in youth mentorship and career-planning, are also foundational aspects of his work.
Other interests include heritage and museums, cultural identity, food studies, ethnographic documentary-making and visual anthropology, decolonial theory and praxis, the history of race/ism and contemporary racial justice issues, social media and digital technologies, public engagement and science communication, and archaeology/anthropology more broadly. He was co-director of Sisig and Puchero (2021), a short documentary film covering themes of migration, food, entrepreneurship, and Filipino culture. He was also the lead archaeologist managing the investigation of a US Navy plane that crashed in 1945 during World War II. And finally, he is heavily involved in social education and antiracist advocacy in Hong Kong and worldwide.