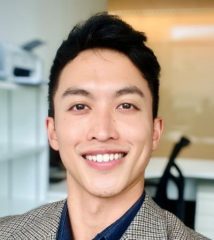 Dr Andrew Hoang
Programme Director
Teaching: BASC1001, BASC1002, BASC2001, BASC3001
Andrew is Senior Lecturer in the Faculty of Social Sciences. His scholarship focuses on school support services, and the interdisciplinary analysis of psychosocial interventions from perspectives in anthropology, history, philosophy and sociology. He is passionate about supporting students' holistic development by tracing connections among their aspirations, learning experiences, wellness and social/economic inequities. His academic advising is informed by clinical social work practices.
He has taught Diversity and Social Inclusion (SOWK2140) in the Department of Social Work & Social Administration, and Therapeutic Use of Self (MH2017) in the Li Ka Shing Faculty of Medicine. He completed a Postdoctoral Fellowship at the Academy for Leadership in Teacher Education, and is Adjunct Associate Professor at the Smith College School for Social Work (USA).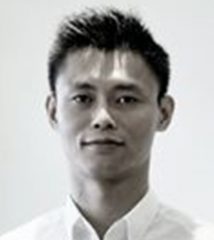 Dr Arthur Chin Shing Chin
Teaching: BASC9001
Coming from the Department of Philosophy, Arthur's research focuses on moral and political philosophy, particularly contemporary theories of justice and the problem of political obligation. He is interested in exploring how the insights from disciplines like political psychology and international relations may be drawn upon to enrich our philosophical understanding of a social and political order that is at once both normatively appealing and achievable from where we are.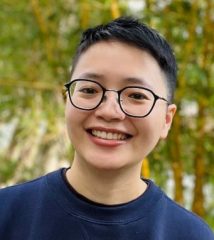 Ms Rivka Dong
We live in a world of interdependence, where each of us is dependent on many others. This interdependence also applies to the subjects offered in the university. At its best, it takes the form of interdisciplinarity, which pushes us to think across disciplinary boundaries.
My academic training has been in anthropology and linguistics. As a researcher in these fields, I was encouraged and inspired to integrate different perspectives in my two biggest research projects: Studies of the Jewish community of Hong Kong and the linguistic landscape in Shanghai. Such research allowed me to explore the relationship between various dimensions of society, such as religion and politics, which are often studied independently. Interdisciplinarity not only offered me valuable insights as a researcher but has also helped me as an educator in the social sciences, enabling a more holistic understanding of complicated issues.
I have been teaching English both online and offline at different levels for about ten years and have learned how to interact with students from different backgrounds, tailoring my lesson to their needs in order to share knowledge more effectively. My years as an educator have taught me that no matter what subject we are assigned to teach or how narrowly-defined the course, it is always interdisciplinary in nature. Only when we come to recognize this truth will we make substantial progress. Enriched by interdisciplinary knowledge, our studies are sure to thrive. As other researchers have observed, creativity often requires interdisciplinary knowledge.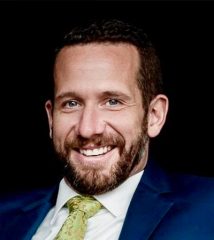 Dr Martin William Forth
Teaching: BASC2001
Dr. Forth has worked for 20+ years in Canada, the USA and Asia as a social worker, non-profit manager and community leader, creating and teaching about community programs for children, teens and family formation and maintenance. Currently, Dr. Forth is an Honorary Lecturer in the Faculty of Social Sciences at the University of Hong Kong, and the Assistant Dean for the K16 Initiative at the City University of New York (CUNY).
He completed his PhD at the University of Hong Kong in the Department of Social Work and Social Administration in June 2020. His thesis research looked at the cultural, social and political issues impacting gay men's desire and decision to become parents in Hong Kong and Taiwan. Through his previous and ongoing research, coupled with his extensive career experience, Dr. Forth displays a broad interest in how identity characteristics intersect with influential psycho-social factors.  He is intrigued by the considerable interplay between social, political and cultural constructs, which create formidable power systems of prejudice & oppression as well as care & support for minority populations. He shows an ongoing commitment to taking evidence-based knowledge and translating it to enhance and positively contribute to the helping professions, social work and academic training spaces, to reduce the negative impact on minority populations.
As an educator Dr. Forth is driven to create an environment where students feel empowered and inspired to think critically and creatively. This requires the inclusion of real-life experiences, heard from assorted voices and viewpoints, but which needs to be effectively overlayed with the theories and frameworks that constitute a university level education. Modelling community practice skills, he seeks to design a learning environment which incorporates and builds upon a student's existing knowledge, personal experiences, and their intersecting social identities. The goal is to support and challenge each student to further push their learning, foster the development of critical thinking, and refine concrete practice skills.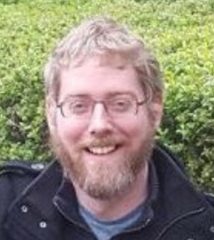 Dr Michael Johnson
Teaching: BASC1001, BASC1002
Michael is a Lecturer in the BASc program and also teaches in the Department of Philosophy. He received his PhD in philosophy from Rutgers University in 2011, whereafter he moved to Hong Kong. His research centers on the philosophy of mind, philosophy of language, formal semantics, and pragmatics. He is editor (with Paul Saka) of The Semantics and Pragmatics of Quotation (2017).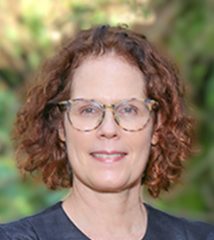 Dr Lucy Jordan
Teaching: BASC2001
Lucy Jordan is an Associate Professor in the Department of Social Work and Social Administration. She supports the BASc in her role as Associate Dean (Undergraduate Education) in the Faculty of Social Sciences. Lucy's background is interdisciplinary, including an undergraduate degree in cross-cultural performance and Francophone studies. Her research focuses on comparative studies of migration and other social phenomena related development and population, with a particular focus on transnational families of Southeast Asia and global cities.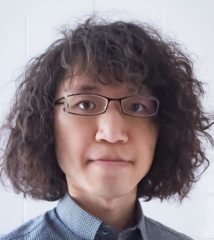 Mr Abel Lau
Teaching: BASC1001, BASC1002, BASC9001
Abel believes the beauty of the world cannot be fully appreciated if we only view it from one perspective. As such, he has been exploring along edges of disciplines including philosophy, arts, history, economics, medicine, politics, law, AI etc. during his years studying and teaching in universities, before feeling home after joining the HKU BASc programme. Outside his role as an Assistant Lecturer, he is a traveller passionate about experiencing different cultures and learning things that he does not know.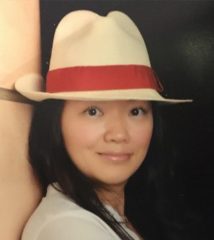 Dr Helen Lockey
Teaching: BASC2001
I've always felt hugely fortunate and privileged to have enjoyed a diverse, almost interdisciplinary, career. I started teaching English in a Hong Kong secondary school and then in several universities. I then gained experience in the education sector through a wide variety of exciting roles – curriculum development, management and administration, and quality assurance. I joined HKU in 2014 to do academic and strategic planning for the President's Office, which enabled me to collaborate with, and learn from, colleagues in different disciplines and with different expertise; this subsequently gave me critical insight into how the fascinating world of education "works". I've since engaged in education consultancies with World Bank as well as government ministries in Mongolia and Vietnam. Working in so many different "disciplines" and with so many different people from all around the world has helped me develop personally and professionally, and the benefits of interdisciplinarity cannot be underestimated. I look forward to taking this message forward in the BASc programme and welcome the opportunity to join students on their interdisciplinary journeys.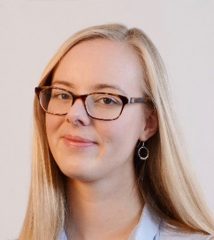 Dr Hannah Mumby
Teaching: BASC9001
Hannah is an Assistant Professor in the Area of Ecology and Biodiversity at the School of Biological Sciences and the Department of Politics and Public Administration. She has an interdisciplinary training in anthropology, epidemiology and ecology. She uses analytical tools from across these fields in her research on human-wildlife interactions. She primarily studies large mammals including Asian elephants, African savanna elephants, wild boars and humans.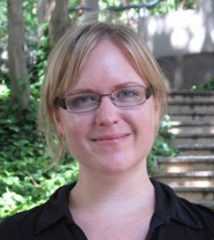 Dr Jennifer Nado
Teaching: BASC9001
Jennifer Nado is an Associate Professor in the Department of Philosophy. Her research work focuses primarily on issues surrounding the methodology of philosophy, particularly with regard to the use of non-empirical 'intuitions' as evidence, and to the evaluation and amelioration of the discipline's conceptual repertoire. As such, her work often explores analogies with—and comparisons to—methodologies of other academic disciplines, particularly the sciences.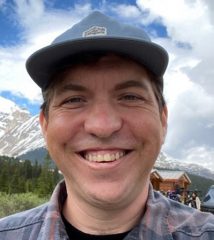 Dr Timothy Wotherspoon
Teaching: BASC1001, BASC1002
Tim has been a Lecturer in the HKU Faculty of Science since 2012. Largely working in support of Common Core courses, Tim has been able to teach a wide variety of subjects from many disciplines, including many interdisciplinary courses such as Our Place in the Universe and Science and Science Fiction. His PhD research was in the field of Complex Systems, which seeks to understand the emergent behaviour of strongly interacting systems.