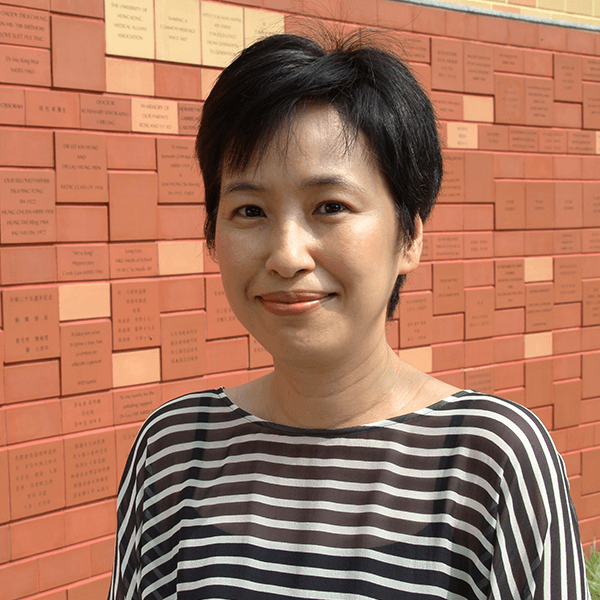 Professor Maggy S Y Lee
PhD (University of Cambridge), MPhil (The University of Hong Kong), BSocSc (The University of Hong Kong)
Director of HKU Global China Social Research Hub
Professor, Department of Sociology
Maggy was formerly a student at HKU Sociology (1983-1989) and the Institute of Criminology at the University of Cambridge (1989-1992), a criminal justice researcher at the Institute for the Study of Drug Dependence in London (1992-1996), and a Senior Lecturer in the Department of Sociology at University of Essex in the UK (1996-2005).

She returned to HKU in 2005 and has published extensively in sociology and criminology, engaging with key policy debates and pushing conceptual boundaries especially in the field of crime and control. She has served as an expert adviser to the German government organisation Deutsche Gesellschaft fuer Internationale Zusammenarbeit (GIZ) and local NGOs on gender-responsive community policing in Bangladesh. Her work on human trafficking and control has become a key reference point in scholarly and international policy debates and has been included at the parallel event of the 7th Session of the United Nations Human Rights Council and on the United Nations Global Initiative to Fight Human Trafficking Hub. Maggy is also an Associate Editor on Theoretical Criminology and Policing and Society and a member on the International Advisory Board of a number of journals, including Crime, Media and Culture, Criminology and Criminal Justice, Australian and New Zealand Journal of Criminology, and the Oxford University Press monograph series Clarendon Series in Criminology. She was a member of the ESRC Research Grant Peer Review Committee in the UK and currently serves as a member on the Humanities and Social Sciences Panel, Hong Kong Research Grants Council.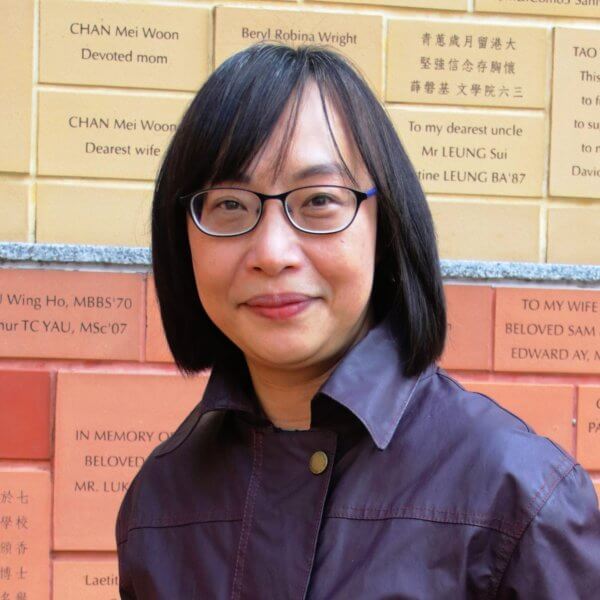 Professor Pun Ngai
PhD (University of London, SOAS), MPhil (The University of Hong Kong), BSocSc (Chinese University of Hong Kong)
Honorary Professor, Department of Sociology, HKU
Chair Professor, Department of Cultural Studies, Lingnan University
Professor Pun Ngai received her PhD from University of London, SOAS in 1998. She is the winner of 2006 C. Wright Mills Award for her book, "Made in China: Women Factory Workers in a Global Workplace" (Duke University Press, 2005). Made in China is widely used as required reading in major universities in America, Europe and Asia.

Together with Dying for Apple: Foxconn and Chinese Workers (co-authored with Jenny Chan and Mark Selden, 2016), these two texts have been translated into German, French, Italian, Spanish, Polish and Chinese. Two of her Chinese books were also awarded Hong Kong Book Prize 2007 and 2011 as the top ten popular book, widely read in Hong Kong and Mainland China.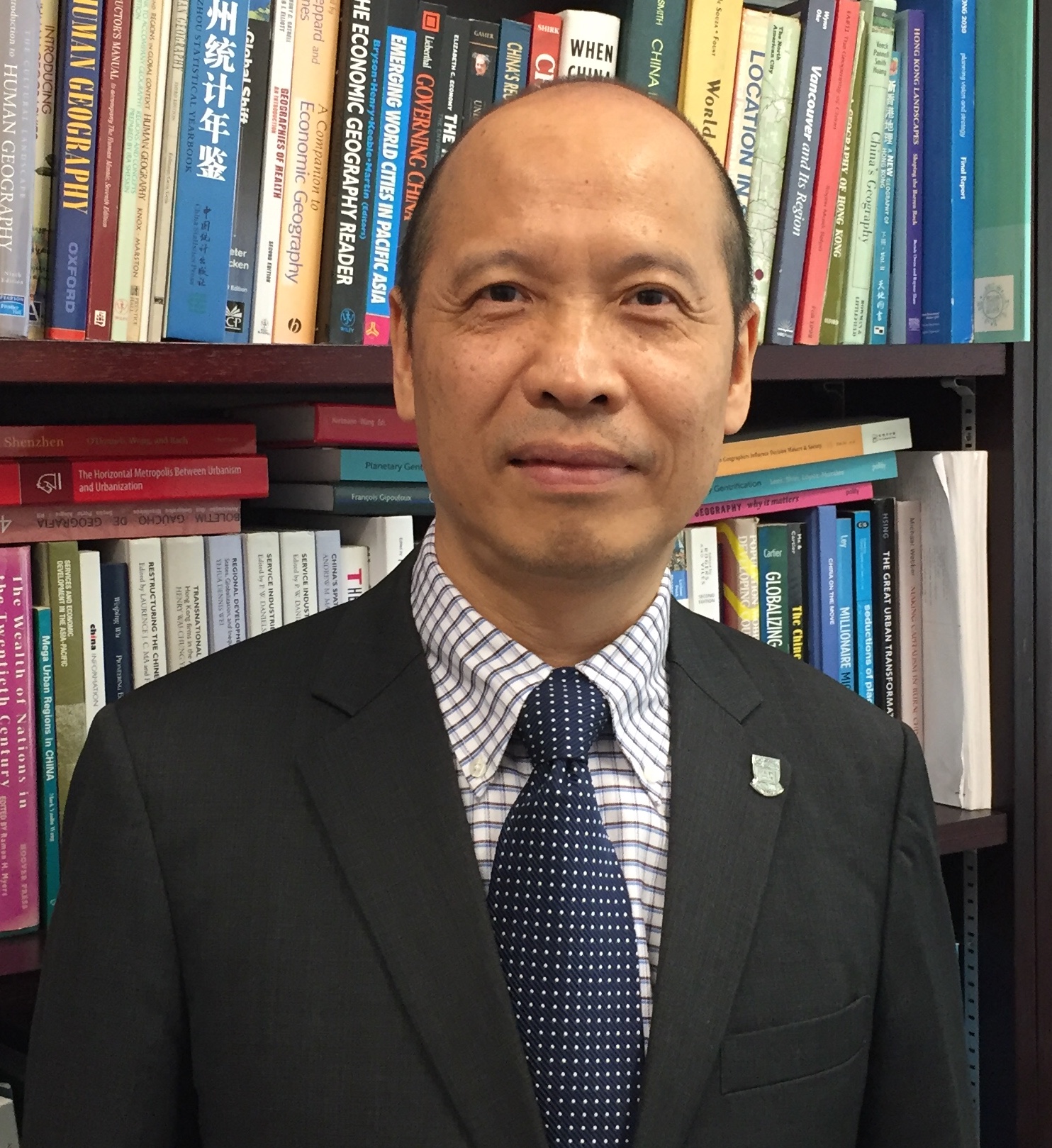 Professor George C S Lin
PhD (University of British Columbia); MA (The University of Akron); MSc, BSc (Sun Yat-sen University)
Head and Chair Professor of Geography
Fellow of the Academy of Social Sciences (UK)

Professor George C.S. Lin received his Ph.D. degree in Human Geography from the University of British Columbia, Vancouver, Canada, 1994; MA in Urban Geography from the University of Akron, Ohio, USA, 1989; MSc in Economic Geography from Sun Yat-sen University, Guangzhou, China, 1984; BSc in City Planning from Sun Yat-sen University, Guangzhou, China, 1981.
He is the author of Red Capitalism in South China: Growth and Development of the Pearl River Delta (University of British Columbia Press, Vancouver, Canada, 1997), Developing China: Land, Politics, and Social Conditions (Routledge, London, 2009), co-author of China's Urban Space: Development under Market Socialism (Routledge, London, 2007), and over 90 articles published in internationally refereed journals and books.
His research interests include China's urban development and urbanization, land use and land management, the growth of urbanism, rural industrialization and regional development in the Pearl River Delta, transnationalism, cross-border population mobility, and the geography of Chinese diaspora.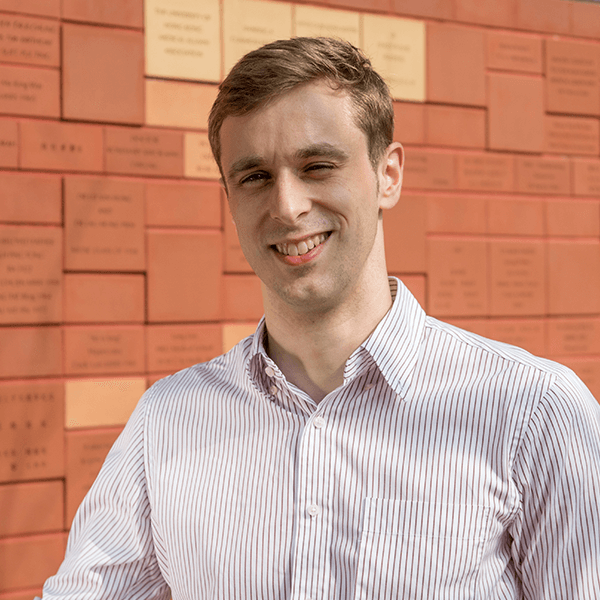 Dr Tom McDonald
PhD (University College London), MRes (University College London), BSc (University College London)
Associate Professor
Department of Sociology
Dr Tom McDonald is a media anthropologist dedicated to using ethnographic engagement to achieve a richer understanding of how digital technologies, media and material culture come to mediate ongoing transformations in the communicative practices, economic behaviours, social relationships and human subjectivities of people in China and beyond.
His first solely-authored monograph, Social Media in Rural China: Social Networks and Moral Frameworks (2016, UCL Press), details the findings of 15-months of ethnographic fieldwork in the Chinese countryside, examining how social media use reconfigures social relations and morality. A separate co-authored volume, How the World Changed Social Media (2016, UCL Press) expands on the wider findings of the larger comparative UCL Why We Post study, to which his ethnography formed a central contribution.
His research increasingly focuses on economic concerns, reflecting the rapid convergence between digital money and media in China. His current project examines the adoption of digital money platforms amongst migrant factory workers in China and documents the effects such platforms on a range of everyday exchange practices and infrastructures, with a particular focus on consumption, savings, investment, and remittances.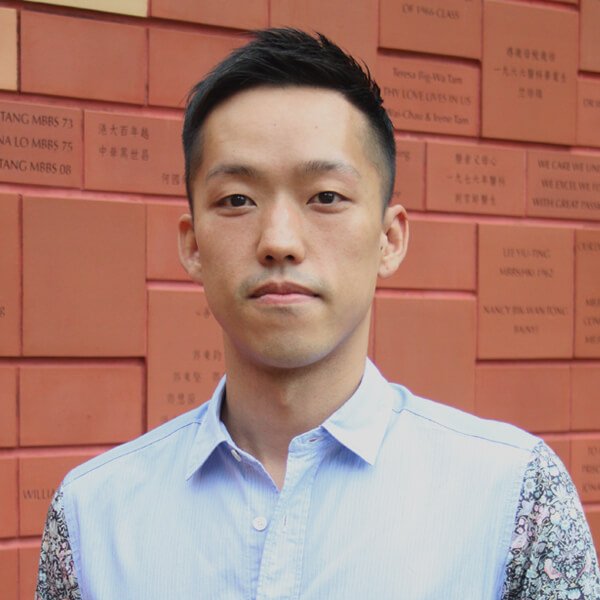 Dr Tommy H L Tse
PhD (The University of Hong Kong), MPhil (The University of Hong Kong), BA Comparative Literature (The University of Hong Kong)
Honorary Assistant Professor, Department of Sociology, HKU
Assistant Professor, Media Studies Department, University of Amsterdam
Dr. Tommy Tse completed his Bachelor of Arts (Hon) degree in HKU Comparative Literature, followed by his MPhil study in Gender, Literature and Film in the same department. After graduation, he first worked in various media and creative companies, and then decided to pursue a PhD degree at HKU Sociology, conducting ethnographic research on the intricate production and mediation of fashion in Hong Kong and across Asia. He specialises in East Asia's media and cultural industries, creative labour, consumer culture and sociology of fashion.
He is an elected member of the Amsterdam Young Academy (2020 – 2022), and he also serves the Editorial Board of Fashion, Style and Popular Culture (2021 – 2023), International Journal of Fashion Studies (2021 – 2023) and Work, Employment and Society (2021 – 2024). His work has appeared in Information, Communication and Society (Taylor & Francis), Journal of Consumer Culture (Sage), Journal of Cultural Economy (Taylor & Francis), Sociology (Sage), and Work, Employment and Society (Sage).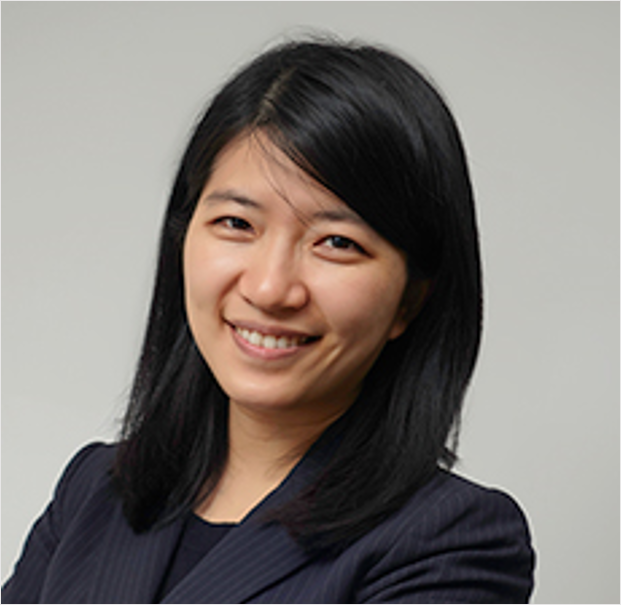 Dr Julia S H Wang
PhD (Columbia University), MSW (Columbia University), M.S. (University of Illinois), BS (National Taiwan University)
Assistant Professor
Department of Social Work and Social Administration
Dr Julia Shu-Huah Wang's research focuses on social welfare policies, poverty alleviation interventions, immigration policies, and the well-being of families. She is currently working on several research projects, including impacts of social assistance policies on families; impacts of immigration policies; poverty dynamics and social safety nets in Taiwan, Hong Kong, mainland China, and the US; community-level poverty alleviation interventions (e.g., asset development programs and co-operatives) in Uganda and mainland China; and the policy advocacy education model in Hong Kong. Dr Wang is a licensed social worker in Taiwan and a registered social worker in Hong Kong. She has practice experience working with families and children, and she also has experience in advocacy, policy analysis, and program evaluation.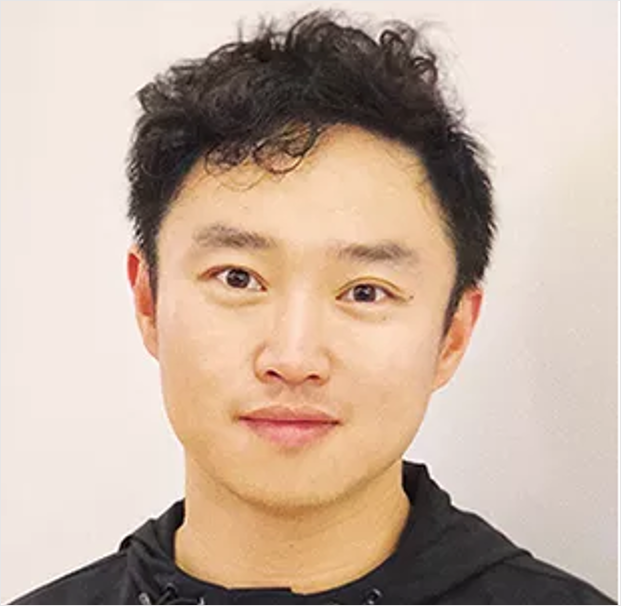 Dr Junxi Qian
PhD (University of Edinburgh), BSc (Sun Yat-sen University)
Assistant Professor
Department of Geography
Dr Junxi Qian is a social and cultural geographer who works at the intersection of geography, urban studies and cultural studies. He holds a BSc in Urban and Regional Planning from Sun Yat- sen University, China (2010), and a PhD in Human Geography from University of Edinburgh, Scotland (2013). Prior to joining the University of Hong Kong, he worked as a Post-Doctoral Research Fellow in Singapore Management University, Singapore, advised by Prof Lily Kong.
Dr Junxi Qian's research interests include place politics, urban public space, modernity, religion, China's ethnic minorities/frontiers, and China's recent urban transformation. Most of his published works partake in one or several of these themes.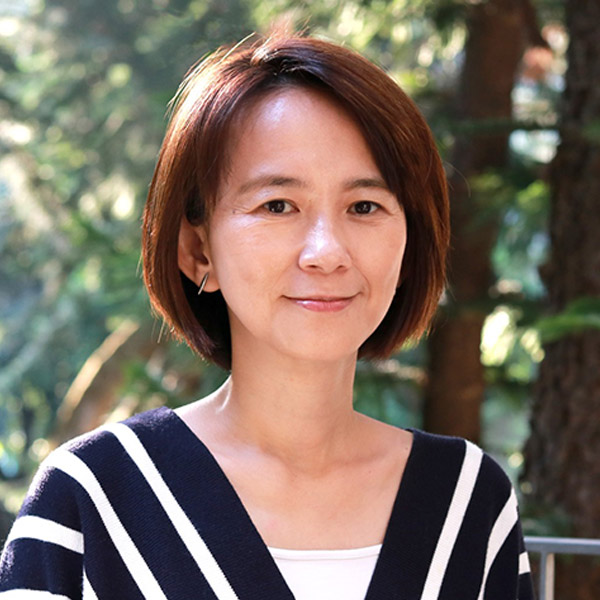 Dr Gina Chin-Yi Yang 
PhD (The Hong Kong Polytechnic University) ​
M.Ed. (National Dong Hwa University) ​
BA (Taiwan Fu Jen Catholic University)
Post-doctoral Research Fellow

Dr Gina Yang is currently a Post-doctoral Research Fellow of the Global China Social Research Hub. She received her Ph.D. from the Hong Kong Polytechnic University under the supervision of Dr Anita Ching-hua Koo in 2020. Her research interests include youth employment and identities, migration and gender studies with a particular focus on marginalized youth in Taiwan. Yang's doctoral thesis titled "School-to-work transitions in the borderland: choices and experiences among youth from Kinmen, Taiwan" uses a qualitative ethnographic approach to investigate how decisions of education, employment and migration made by young people growing up in the borderland between China and Taiwan—Kinmen, are affected by globalization, cross-strait geopolitics and local histories. ​
Before joining the Global China Social Research Hub, Yang worked as a Research Associate in Applied Social Sciences at the Hong Kong Polytechnic University. A book chapter titled "Borderland Emotions: A Case Study of Youths in Kinmen, Taiwan" is included in the edited collection, Dystopian Emotions: Emotional Landscapes and Dark Futures (Bristol University Press, 2021). This book chapter examines the contradictory emotions experienced by young people when facing work precarity and uncertainty about the future. A journal article titled 'Hope and uncertainty at the periphery in global times: youth employment in Kinmen, Taiwan' has been published in the Journal of Youth Studies (Yang & Koo, 2021). A second journal article is currently in progress and explores the migration choices for young people in the borderland of Taiwan. ​
Yang also has an extensive background working on management level in non-governmental organizations in the area of gender and education in Taiwan, including Taiwan Gender Equity Education Association and Foundation for Women's Rights Promotion and Development. She is the founding committee member of the community economy online platform i-COMMON HK. i-COMMON HK focuses on social inequalities and the different forms of producer and consumer cooperatives in Hong Kong, by organizing seminars on education and empowerment of consumers, networking with local communities, NGO workers, activists and public intellectuals.