"Water WISE Tram (惜水號)", which is a theme tramcar decorated with knowledge of Water Footprint and highlights of multiple functions and values of Hong Kong's rivers, will travel through the heartland of Hong Kong with high visibility from March 22 to April 18, 2019, celebrating the annual World Water Day (March 22) and raising public's awareness of the importance of water conservation and sustainability through promulgating the concept of Water Footprint and re-connecting us with our rivers.
Design Idea
Featuring the beautiful scenery of local rivers and Water Footprint of delicious Hong Kong cuisine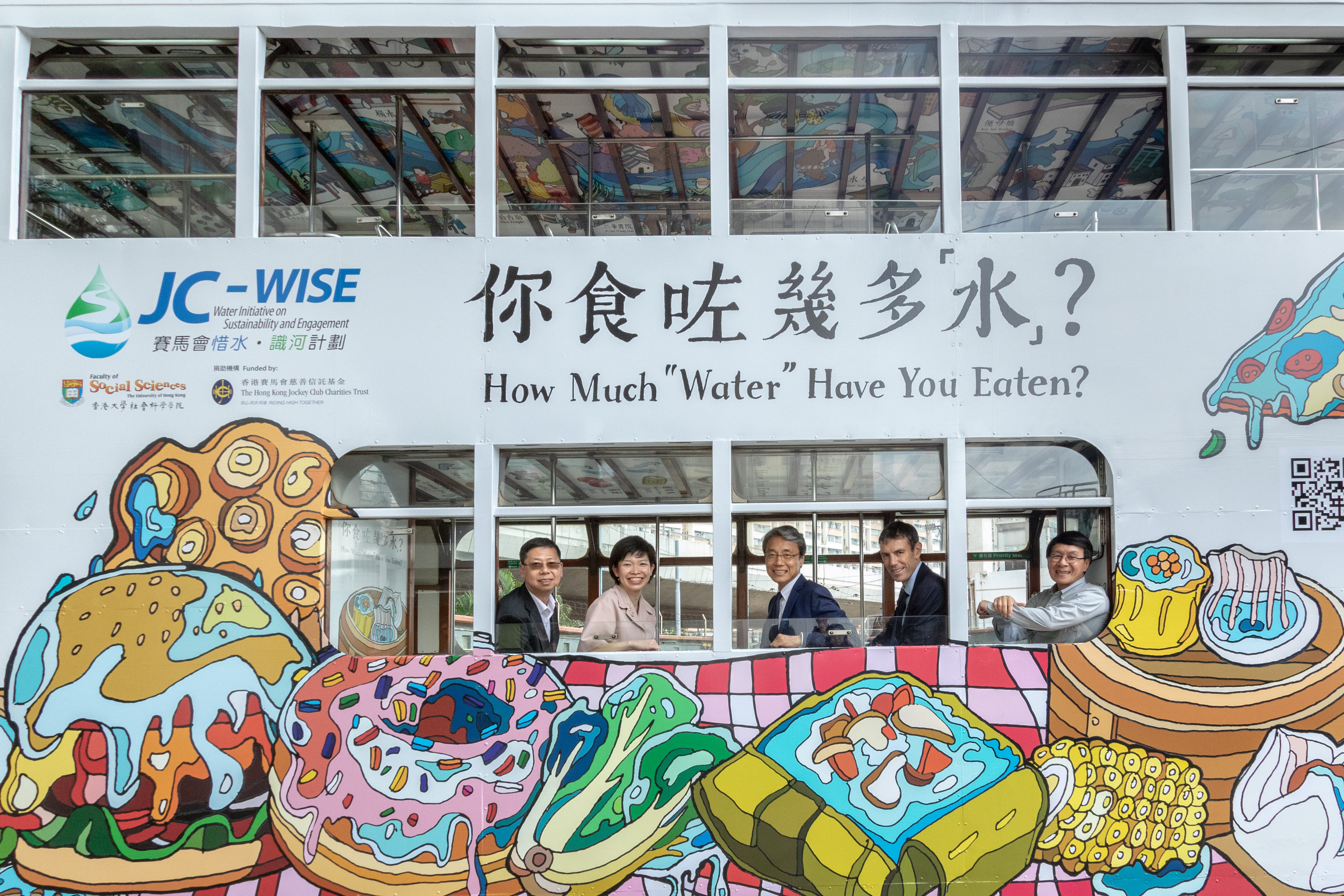 Design of Tramcar (Body)
The artwork showcased on one side of the tramcar body combines delectable local food with the element of flowing water, with the aim of arousing citizens' awareness of the invisible water consumption hidden in food production and encouraging them to conserve every drop of precious water resources.

The other side of the tram body is painted with vivid drawing of spectacular local rivers scenery, featuring different cultural landmarks, such as Kun Lung Gate Tower, Lam Tsuen Wishing Tree, Yi Tai Study Hall, and unique animals species including common kingfisher, black-faced spoonbill, and Hong Kong Newt, through which to raise public appreciation of the multiple values of rivers in biodiversity, agriculture, culture and recreation.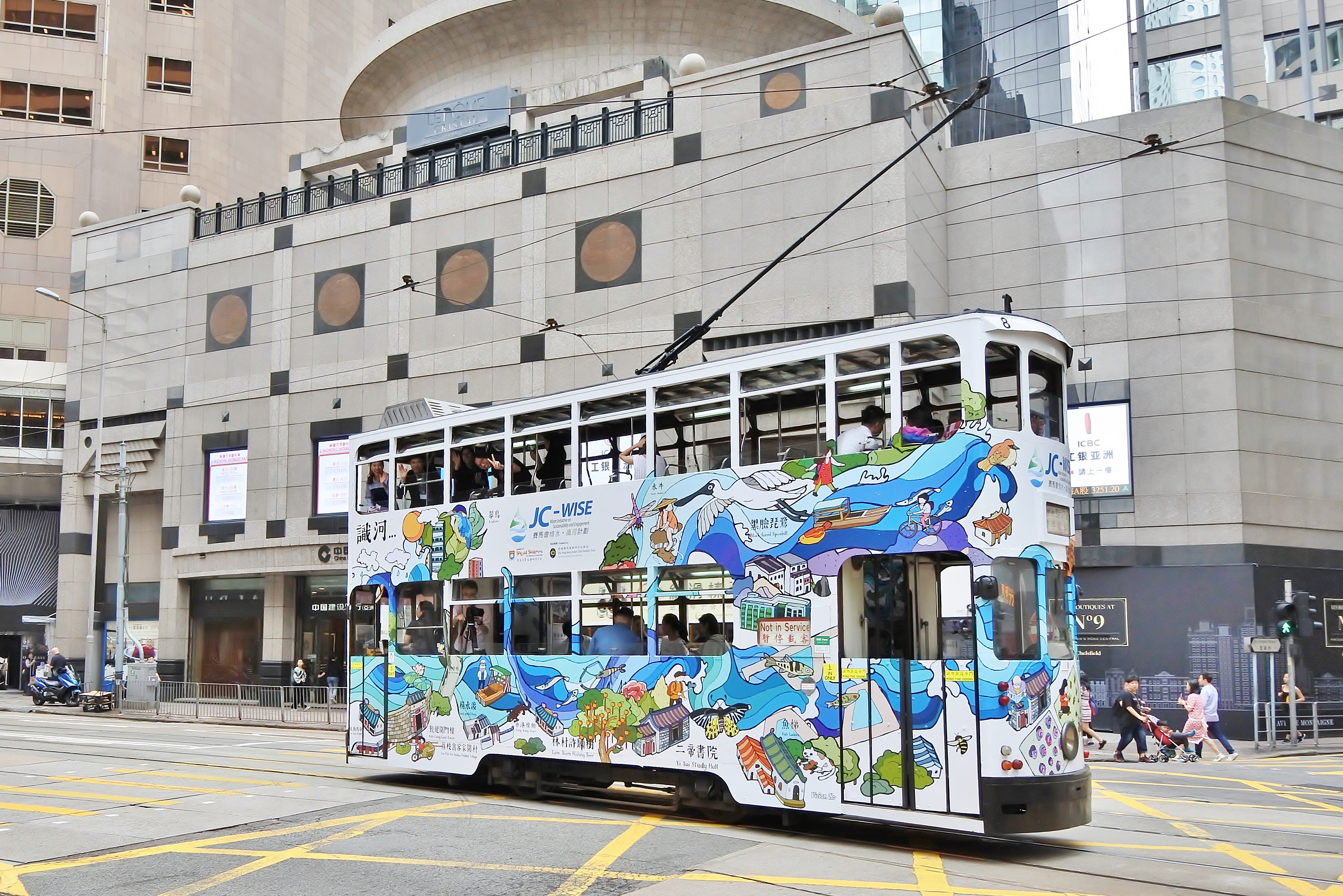 Design of Tramcar (Carriage)
The ceiling of upper deck is decorated with the full river scene highlighting its multiple functions. The ceiling of lower deck illustrates the Water Footprint of popular local food, snacks and drinks to encourage "water-wise" food choice making in daily life.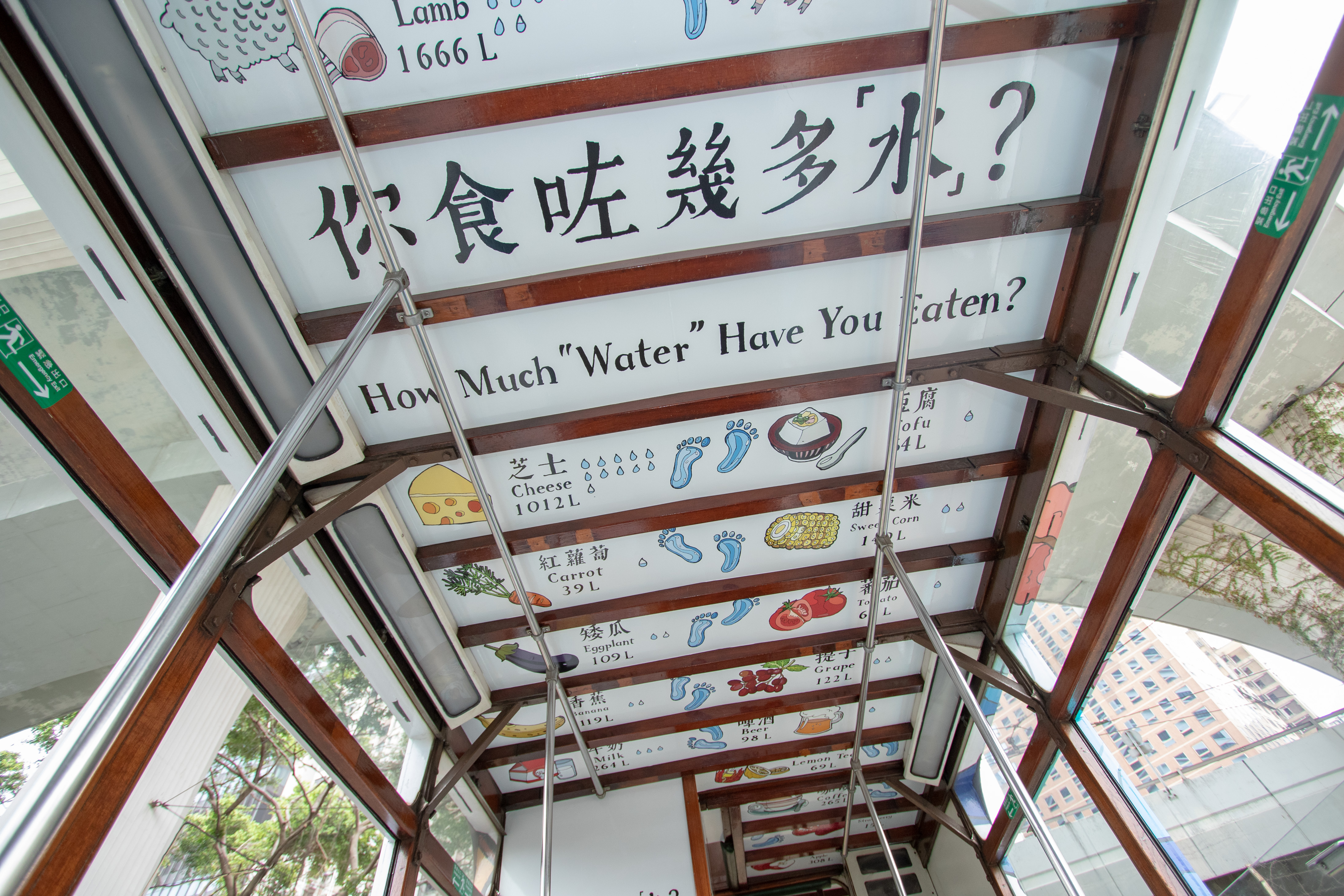 Designer
Vivian Ho is a Hong Kong based artist. In 2012, she graduated from Wesleyan University with High Honors in Painting. She has been painting and drawing and coloring the world ever since. She creates sensory images that redefine aesthetics and address cultural values.